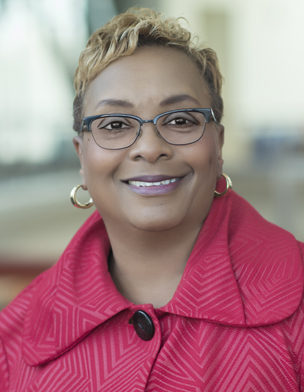 Charlene M. Dukes
President
Prince George's Community College
Welcome!
Prince George's Community College provides an educational foundation upon which successful professions are built. We offer an array of programs that combine academic excellence and personalized attention with the single goal of fostering student success. Everything that happens at Prince George's Community College - from the initial admission inquiry to the day students walk across the stage at graduation and become alumni - is part of the PGCC experience of commitment to success. Everyone at the college is dedicated to students' professional and personal achievement.

As a member ofthe PGCC community, you will have access to the broadest array of academic programs the state has to offer. Whether you are studying science, engineering, arts, humanities, or business, you can expect to be challenged to achieve at a high level. The college offers stimulating classes, the opportunity for close interaction with outstanding professors, hands-on experiential learning and research opportunities, cutting-edge technology, and opportunities to work in collaborative situations.

We encourage all of our graduates to be independent, life-long learners and to immerse themselves in a broad, innovative and interactive community of knowledge. The college catalog allows you the opportunity to explore a multitude of program offerings and determine, with assistance from professional advisors and faculty mentors, the program of study that best suits your goals.

You will be impressed with the comfortable and welcoming atmosphere on our campus. Our multicultural college community will enrich your experience with opportunities to learn, socialize, and work with students from diverse backgrounds. What's more, you'll gain invaluable perspectives and skills that will enhance your ability to compete and succeed beyond Prince George's Community College.

I hope that you will enjoy your time at Prince George's Community College and find, like those who have come before you, that your years here are among the best of your life. We are glad you are here, and we are ready to serve your needs in any way we can.
Charlene M. Dukes